CLOSING THE DOOR ON PAST HURTS, BRINGS NEW HAPPINESS......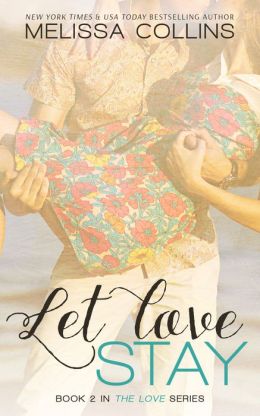 REVIEW
We were left with one hell of a cliff hanger at the end of Let Love In but I promise it was worth it. I was waiting impatiently for the conclusion of Maddy and Reid story and was not prepared for the tears that was flowing while reading the book.
Reid was the shining star in this book and the emotions in which he was battling from within stole my heart. He was a man on a mission not only for his family in which we learned was forming at the end of book one but also for the family in which he turned his back on five years prior. Without giving any spoilers because the book is NEWLY released, I will say the information he received while on his journey will leave ALL internal questions answered as well as break your heart.
Melissa did a wonderful job as well as held true Reid and Maddy fashion with the HOT and STEAMY aspects as well. We also got a glimpse into the upcoming release Let Love Heal which will be Mel and Bryan story. I am pleased with the early release and suggest EVERYONE read both Let Love In and Let Love Stay.
BLURB
**Let Love Stay is the sequel to Let Love In and has a HEA.**
**For mature audiences only - for language and sexual situations**

If you're lucky, you'll fall in love – truly, madly and deeply in love. But what happens when that honest and pure love isn't enough to erase your fears? What happens when your past rears its ugly head and threatens your future?

Maddy and Reid had that kind of love – the all-encompassing, Earth shattering, once in a lifetime kind of love. Then life happened. Old wounds that were thought to be long healed and scabbed over are ripped opened and they are forced to face the possibility that, maybe, they are not strong enough to fight their demons and embrace the light.

Together, they found out what love is, but now they will each need to heal on their own before they can ever be together again. They must face their fears and beat down their pasts in order to find their way through this crazy uphill battle called love.

They've let love in, but now, they need to find out how to Let Love Stay
BUY LINKS
US - http://www.amazon.com/Let-Love-Stay-Series-ebook/dp/B00E5TQ0CY/
UK - http://www.amazon.co.uk/Let-Love-Stay-Series-ebook/dp/B00E5TQ0CY/
Nook - http://www.barnesandnoble.com/w/let-love-stay-melissa-collins/1116225393?ean=2940148456940