It is a wonderful thing when you are hooked on a series when you don't even get finished with book 1. That is exactly what happened when my guest blogger, Kimberly Hill started reading "Forbidden". She couldn't but the book down and so here we are with WONDERFUL Reviews from ALL three books.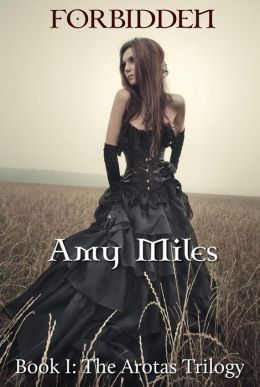 Forbidden Book 1 in The Arotas Trilogy
Roseline Enescue has been turned immortal against her will by none other than the man she married.  After taking his abuse for centuries, she finally manages to escape. She flees to the US where men are drawn to her and women are jealous.  She makes two friends, Sadie and her brother William.  Then things get strange when she meets Gabriel Marston!
OH MY WORD!  I have LOVED this book.  I enjoy this genera of reading but it definitely has to keep me entertained from the get go.  This book did.  I couldn't put it down.  It was very well written and keeps your attention.  I have already shared with my book club, family, and friends.  I would recommend this book to anyone!  Definitely a must read!
BUY LINKS
http://www.amazon.com/dp/B0063KE52K/
http://www.barnesandnoble.com/w/forbidden-amy-miles/1115966980?ean=2940148178880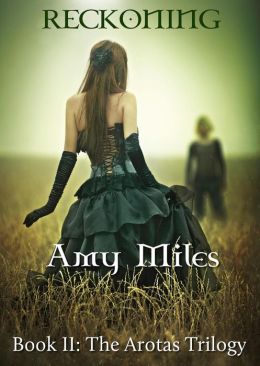 Reckoning Book 2 The Arotas Trilogy
In the second book of The Arotas Trilogy, Roseline ends up forming a truce with Nicolae.  They go looking for Fane and try to find out exactly about this prophecy that Gabriel is involved in. What exactly will they find out?
I am so addicted to this series.  I was so shocked with this one.  I am trying to decide what I think about one of the new characters. I loved him at first, and then wanted to reach through the kindle and strangle him. LOL,  I am so looking forward to reading book 3!
BUY LINKS
http://www.amazon.com/dp/B008R54U06/
http://www.barnesandnoble.com/w/reckoning-amy-miles/1115966982?ean=2940148178910
Redemption Book 3 Arotas Trilogy
Roseline is going through some changes since Lucien has taken her.  Malachi's blood slows the process of her changes but doesn't stop it.  She needs help and fast.  Can she make it to Gabriel before the changes over take her?
Gabriel is finishing up his tasks and then he is going to be re-united with Roseline.  But what will happen when he finds her?
This story had some sad parts.  But the story was great.  When Fane finds Roseline at Torrent, I was totally shocked with the way he found her.  The battle was intense and well written.  It kept me on the edge of my seat the entire time.  It ended leaving me hopeful that there will be more to come for Roseline and Gabriel.
BUY LINKS
http://www.amazon.com/dp/B00E0THO8S/
AUTHOR INFO
http://www.amazon.com/Amy-Miles/e/B005G37E9Q/
https://www.facebook.com/AmyMiles.Author