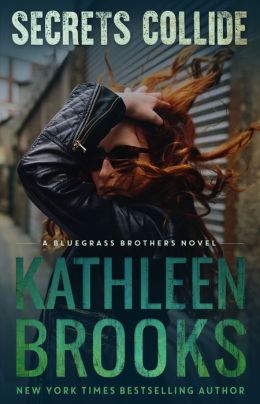 BLURB
This is the fifth novel in the Bluegrass Brothers Series.
After spending the past few months wrapping up his life outside of Keeneston, the mysterious Cy Davies is finally coming home. And he's not coming alone. After rescuing a sassy investigative reporter for a gossip magazine in a dark alley, he takes her to the one place he knows he can keep her safe — Keeneston.
Gemma Perry was having the worst week of her life. Now she finds herself in a small town where gossip is the currency, a place where she should fit right in. During the most difficult time of her life, Gemma must trust the man that came to her rescue to unlock the clues to bring down a dangerous criminal intent on silencing her.
With their lives in danger, will Gemma and Cy be able to discover themselves and true love?
REVIEW
Cy and Gemma story was HOT and funny. They were a team from beginning to end. The struggle in finding out who they were and where they belonged in the world was an eye opener and they used each other for growth. I can't wait for Ahmed book because he had a pivotal role of support in this book. GREAT book as always and a wonderful end to the Davies clan.
BUY LINKS
http://www.amazon.com/gp/product/B00FG7MA5K/ref=cm_cr_mts_prod_img
http://www.barnesandnoble.com/w/secrets-collide-kathleen-brooks/1117052174?ean=2940148820451